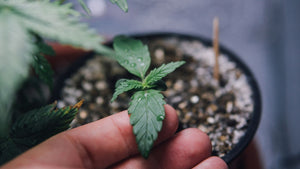 Choosing Between LED and HPS Lights For Your Grow
For decades, high-pressure sodium (HPS) lights have been the go-to grow light. But now, with improving technology, LED lights have become a great option for growers to switch to. There is, however, a debate about which one is better. Each one has its pros and cons, so here is a guide to help you decide which one is best for you! At Midwest Grow Co., we make your harvest our top priority. For more information, visit our store!
Energy Savings
Since their inception, LED lights have been saving consumers lots of money on electricity. When you utilize LED lights for growing, you benefit from the same savings. LED lights tend to be 40% more efficient than HPS lights, providing you with savings that you will enjoy over the span of several years. While LED lights help you save on energy, that is not the only criteria to compare the two.
Light Efficiency
Another criterion to use when comparing LED and HPS lights is the efficacy of the light and the spectrum it covers. LED tends to produce a wider spectrum of light while HPS lighting tends to be better for flowering due to the red-spectrum emphasis. In the area of uniformity, LED wins out and produces just as intense lighting as HPS.
Temperature Control
HPS lights produce large amounts of heat. While this may be a great thing for some plants, if your crop requires careful temperature control, LED lighting should be your first choice! For help with your harvest, check out Midwest Grow Co. today!
Results
If you are looking for grow lighting that is best for all-around growing, LED lighting is your best option. These lights save you money on energy and provide a more stable growing environment for your crops. HPS lighting on the other hand is still a great option for many growing environments, especially for flowering plants, and carries with it one large advantage over LED lighting — it's very affordable. However, in several studies, LED lighting produced better yields and saved the owners money over the span of several years.
---
If you are torn between LED and HPS lighting for your indoor growing season, we would recommend choosing LED lighting just because of its uniform production and energy savings. However, if you are looking to save money on the initial investment, HPS lighting is your go-to! For all of your growing needs from CO2 products — like our Pro CO2 Air-Forced Bucket — to grow lights,
shop Midwest Grow Co. today!
---
---